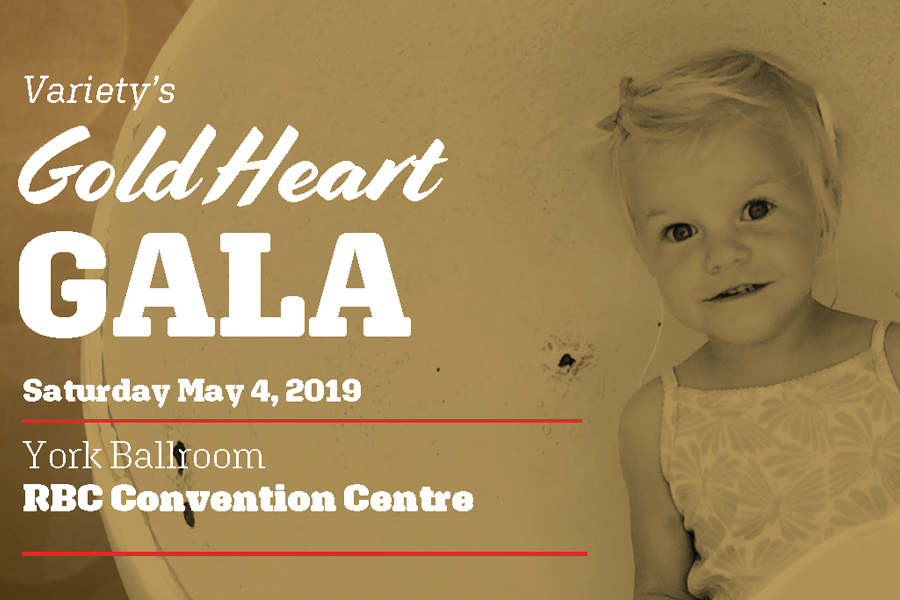 26 Feb

Variety's Gold Heart Gala

Presented by:

The Variety Gold Heart Gala was a glamorous evening featuring hors d'oeuvres and cocktails, a gourmet three course meal, fine wines, exciting entertainment, grand prize raffle and live & silent auctions. All funds raised from the evening support equipment and services for Manitoba children who are living with special needs and economic disadvantage.
On behalf of our Board of Directors, the Gold Heart Gala Committee, our staff and volunteers, and especially on behalf of Variety's children, THANK YOU to everyone for their support of our Variety's Gold Heart Gala, held on May 4th, 2019 at the RBC Convention Centre.
This year's gala raised over $515,000; another outstanding and successful fundraising event for Variety! It was an excellent night celebrating Variety's kids and gifting items through our Special Needs Program. In front of a captive audience, we were able to change the lives of 4 deserving families. Shaya received a new KIDWALK Walker, Aseel received a new eye gaze communication tablet, and Rachel received a specialized alarm clock. Lastly, our largest gift of the night was to the Devries family; they received a brand new fully accessible 2019 Dodge Ram Promaster van! Watch their reaction as we surprised them at their home.
Our spectacular evening changed the lives of many deserving children and their families because of your generous support. Thank you for your amazing dedication towards Variety's kids living with special needs and economic disadvantage.
Congratulations to our Raffle Winner Leilani Kagan with ticket #017551!
Sponsored by: